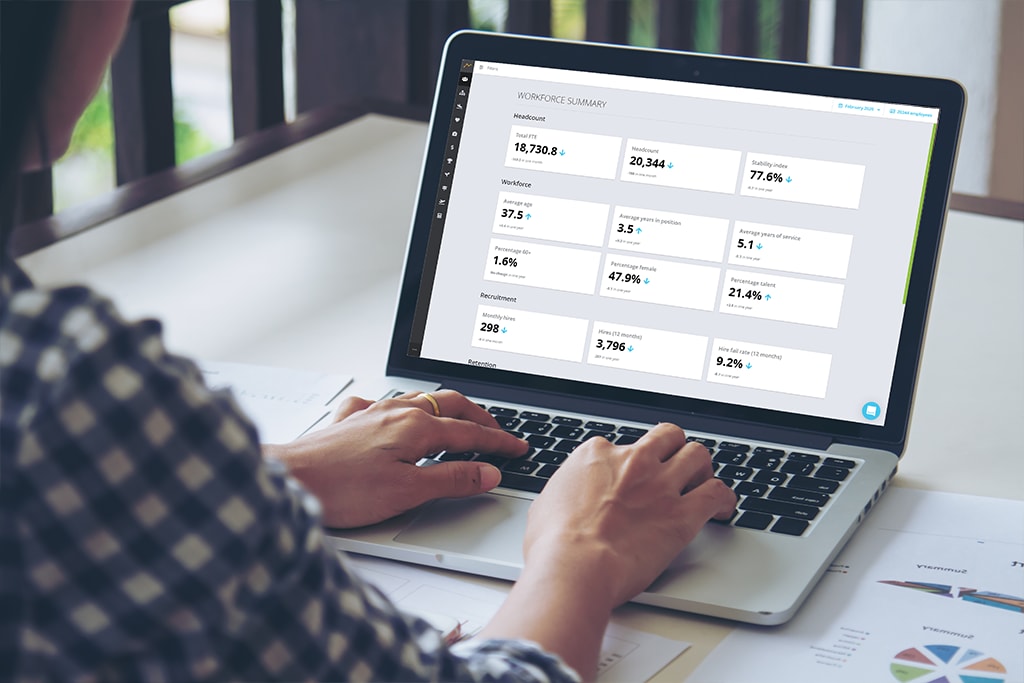 Product Manager
Amsterdam

,

Noord-Holland

,

Netherlands

Product & Tech
Job description
ABOUT US:
Please view the Crunchr career page: https://career.crunchrapps.com.
SOME CONTEXT ABOUT THE ROLE:
The people analytics space is hot, and we are here to conquer it. Crunchr's vision is empower HR to drive business conversations. We are achieving this by being a super easy-to-use people analytics solution that support HR in their way of work. While competitors are building hastily, Crunchr has grown organically: carefully yet decisively assessing what to create. Today, we can proudly say that we are the European market leader in our field.
As Product Manager (PM) at Crunchr, you'll identify impactful ideas (the what) and substantiate why we should bring them to life (the why). You'll ideate with internal stakeholders, talk to clients and their users, analyze usage analytics, identify the market's needs, and, most importantly, make good use of your creativity to produce the 'what.' To ensure a strong 'why,' you'll test ideas against our product vision. You'll assess their impact on the market and our clients while keeping in mind technical feasibility through continuous discussion with developers.
You'll operate in one of the tech teams and the product team. As PM, you'll be the spokesperson for one of the tech teams regarding questions about the roadmap and its progress. You'll collaborate with this team to translate prioritized problems into well-scoped Jira tickets that the team can pick up. You'll track the progress of these tickets and remove roadblocks to ensure delivery. In the product team, you'll collaborate to shape and own the product vision and strategy, research, and prioritize which problems to tackle.
Some of your responsibilities are:
In the tech team:
Collaborate with engineers and designers to translate prioritized problems into well-scoped Jira tickets
Track progress and remove roadblocks where necessary to ensure the smooth delivery of solutions
Be available to answer functional questions, functionally test solutions, brainstorm, etc.
Together with the product team:
Understand and represent user needs
Conduct research to identify new ideas and opportunities and assess their validity and feasibility
Construct and govern the roadmap
Communicate the roadmap and its progress to internal stakeholders
Write Product Requirement Documents (PRDs) for ideas once they have crystallized
Co-create release plans with the marketing team
Note: this role can be performed partly remote.
WHAT WE EXPECT FROM YOU:
You have at least 2 years of experience as a Product Manager (if less, we invite you to convince us)
You have a solid understanding of product discovery and delivery and have put this into practice
You have an open, creative mind that see opportunities rather than obstacles
You demonstrate good analytical skills—you know how to use various sources of data to inform product decisions, and you can determine what are helpful metrics to assess outcomes
Nice-to-have:

Experience with the Atlassian suite
Experience as PM of a complex SaaS product
Programming and other technical skills—you'll likely not put these into practice, but they'll help you grasp the product's complexity.

Excellent verbal and written English communication skills.
You are a great fit with our core values.
WHAT YOU CAN EXPECT FROM US:
A role in which you can have a significant impact, you'll be part of a scale-up that is building something big!
A well-connected office in Amsterdam with a beautiful skyline and freshly prepared lunch every day.
Competitive salary and secondary conditions like a stock option plan and a fully paid pension plan.
Job requirements
Are you, or do you know, someone we should have a chat with? Let us know!